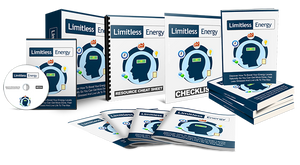 Limitless Energy - Video Course
Why are we tired all the time? If you struggle staying alert through the day and guzzle coffee or snack to help with energy levels, check out this resource.  
Learn to set up a routine, importance of nutrition, importance of organization and tips to help, the influence of mood, stress, & your overall health.
(INSTANT DOWNLOADS)
⬇CHECK OUT THE SAMPLE⬇
---